Futuristic Retrò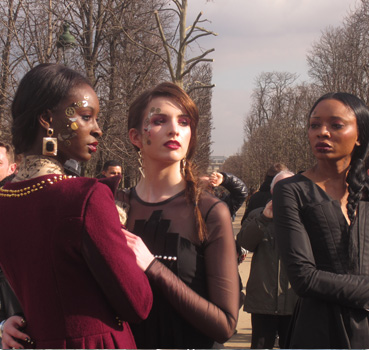 Photo by Marie Maurel de Maille
Carlotta Actis Barone's AW14-15 Collection reaffirms her signature Steam Punk Feel.
'Futuristic Retro' is the key element that revisits the exploration of a survivor of the nuclear apocalypse. She reuses natural elements of the past such as signature wools and silks and crafts studs and chains into the reconstruction of the garments. Incorporating the silhouette into a modern day warrior through the reinvention of shape.
Variations of wools create an innovative balance of both volume and structural patterns, which effortlessly wrap the body without restriction.
recycling jewels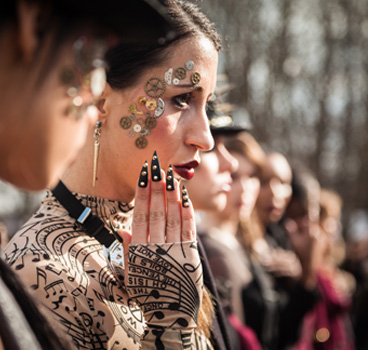 Photo by Olivier Rostan
Textured knitwear and distressed t-shirts embody a contemporary perspective of a war's survivor as she wears them proudly while rising back from the ashes like a phoenix.
Unconventional textures are blended together with dusk shades of black and charcoals that contrast against a palette of vivid auburns and rich burgundy's. Bold platted studs inject radiant silver and gold's against the garments neutral color palette, representing it as armor as a defense for the woman.
CREDITS